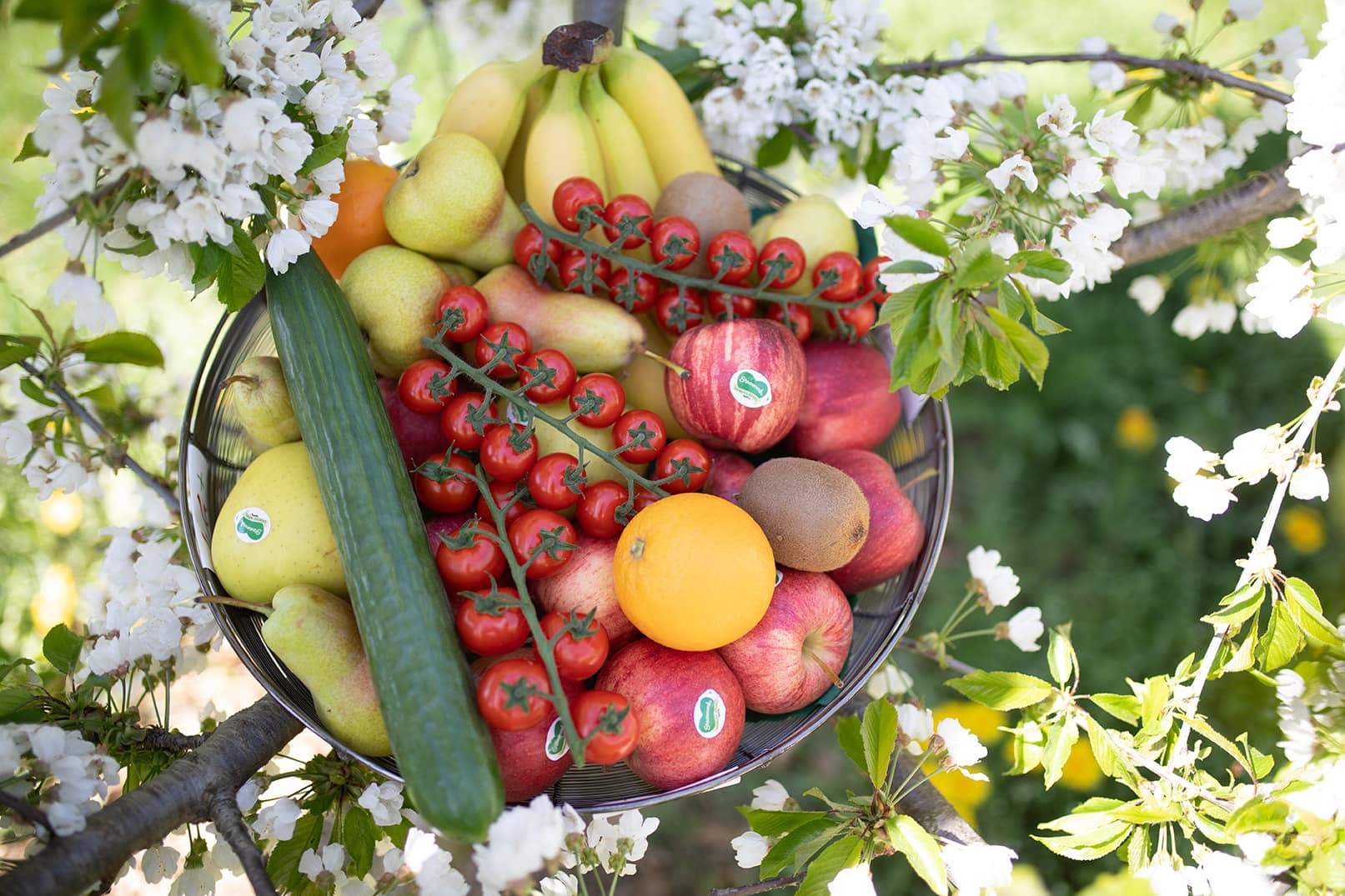 Frutura
and the love for our earth
How it all started…
Visions need courage, and courage needs energy – that's what tree farmers from Eastern Styria, the "orchard of Austria", had when they started to modernize their drying facilities for dried pears in 1999. A first project, small but groundbreaking for Frutura – a company focused on fruit and the future!
A clear philosophy
Manfred Hohensinner, Franz Städtler and Johann Schwarzenhofer became founding fathers by marketing their dried pears. Their credo was: "We live in today, but for tomorrow". The common goal was: to supply our country with fruits and vegetables while respecting the essential pillars of all life and our earth. To follow modern food trends and to give the environment and our climate top priority in every decision and process, but also to take into account the wishes of the customers.
The pillars of success
Whoever talks about Frutura today means a modern, sustainable family business whose success, like a tree, has many branches, all of which are nurtured with responsibility and care and are led into the future. The next generation of the Hohensinner family has been playing a decisive role in steering the company's fortunes for a long time. First and foremost is daughter Katrin in the management. Her sister Michaela is in charge of the financial affairs and brother Andreas is responsible for the IT area.
1999
The Idea
The company "Dörrobstland Vertriebs GesmbH" is founded. It is still the strong trunk of the tree today.
Franz Städtler
Shareholder
Johann Schwarzenhofer
Shareholder
Jan
Gärtner
Carrying out all cultivation activities of the Blumau vegetables comprises the exciting activity field of the gardener in the Frutura Thermal-Gemüsewelt in Bad Blumau.
Become a gardener
Nicole
Quality Assurance Manager
Checking incoming and outgoing fruit and vegetables against all quality criteria is one of the most important tasks of the quality assurance manager.
Werden Sie Teil unseres Teams
Matthias & Sandra
Dispatcher
Order processing from quantity planning, ordering to delivery of fruits and vegetables are among the most important tasks of the dispatcher.
Become part of the Frutura family
We stand for courage, diligence,
honesty and appreciation!
- Katrin und Manfred Hohensinner -