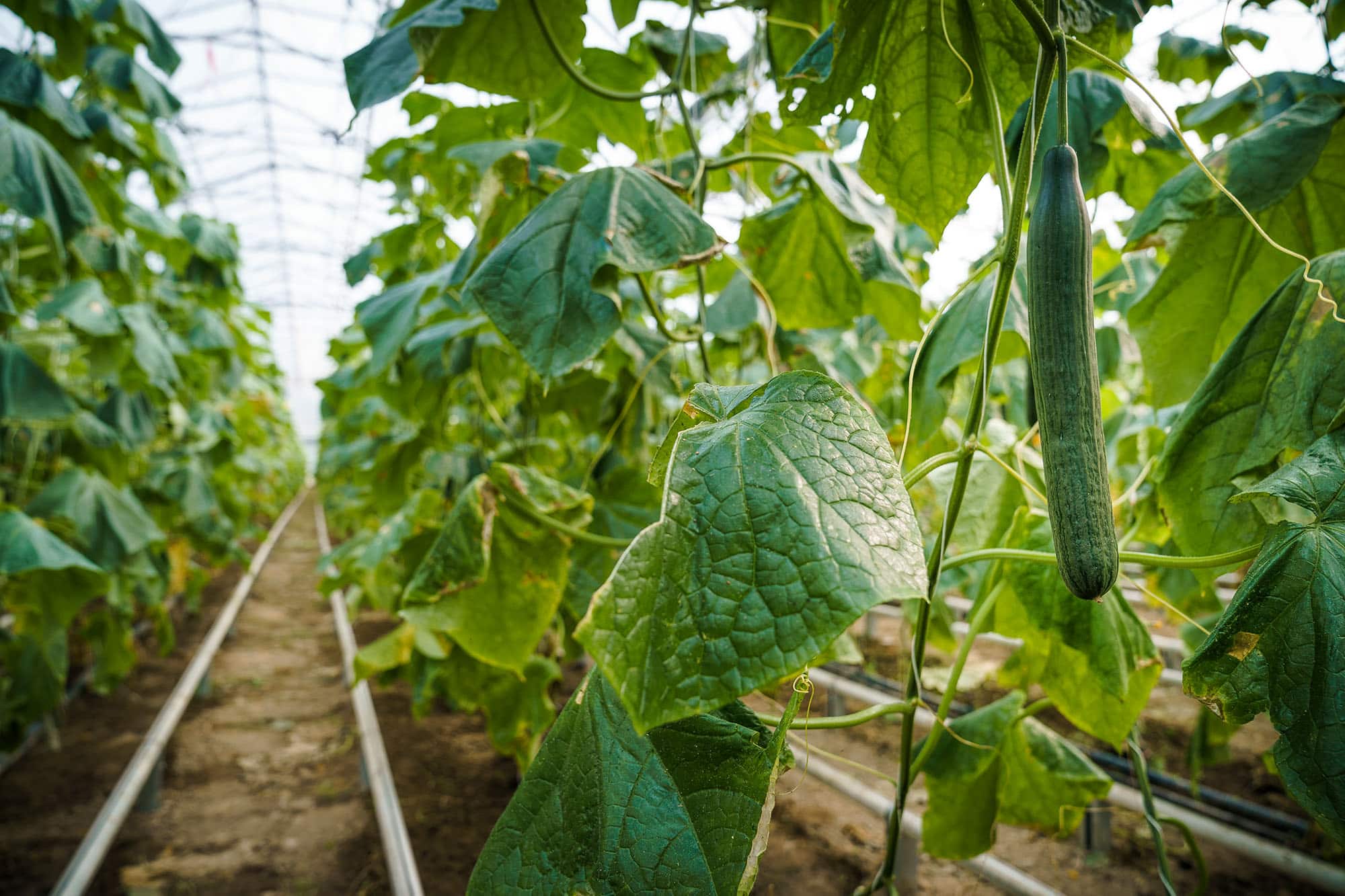 Organic cultivation
at Frutura
We at Frutura have a specific goal: to constantly increase the share of organic fruits and vegetables. And we are on a very good way. The organic tomatoes, organic peppers, organic radishes, organic melanzani and organic cucumbers from our
modern glasshouses in the Frutura Thermal-Gemüsewelt are considered the tastiest in Austria – and the organic apples and exotics such as bananas, mangos, avocados and organic limes also rank high on the customers' popularity scale!
What do we mean by "organic" in the Frutura Thermal-Gemüsewelt?
to provide only the best for the plant and keep everything as natural as possible. In the conventional as well as in the organic sector. Whereby the latter, as the supreme discipline, needs even more attention, even more professionally loving hands, and a bit of luck – just like in nature.
in our glasshouses in Bad Blumau is based on the most modern scientific findings, which allow vegetables to naturally grow under top conditions. Geothermal energy ensures optimal heating and gives fungal diseases no chance.
of the organic vegetables is subject to crop rotation! Organic fertilizer helps to prepare the best humus, which annually enhances the soil and allows it to pass important nutrients to the plants. Each plant is supplied with spray irrigation in addition to pot irrigation. In addition, millions of beneficial insects help to control pests.
Did you know that each organic plant in our glasshouses requires over 500 handlings per year?