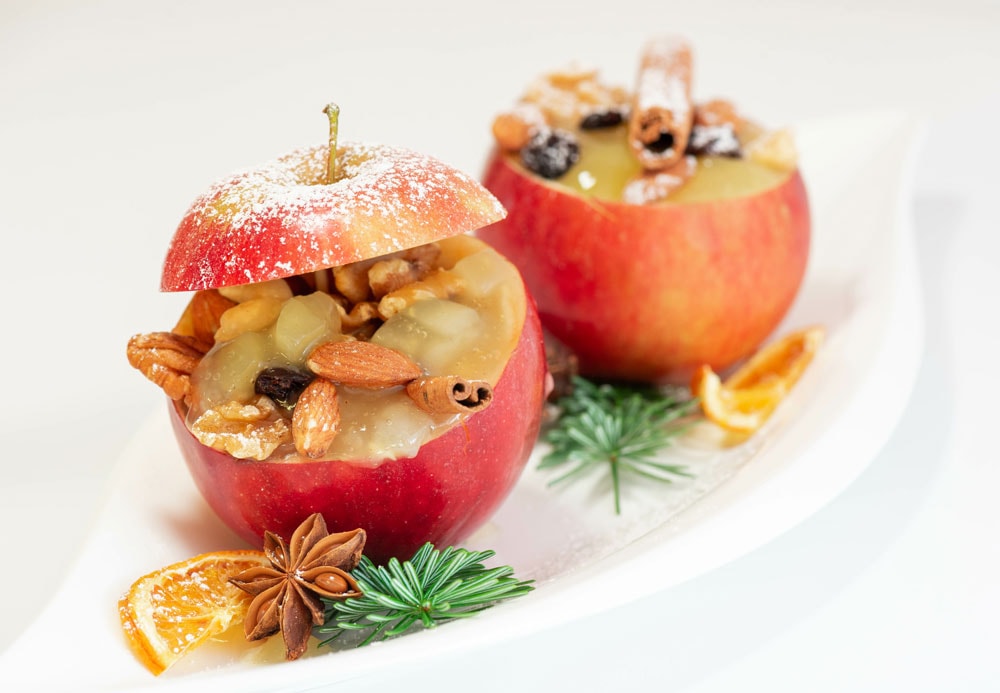 Recipe "Steiermark Genuss Bratapfel"
Ingredients
4 Steiermark Genuss Apples

100 g ground almonds

2 tablespoons sugar

1 package vanilla sugar

1 pinch of Kotanyi cinnamon

1/2 Lemon

3 tablespoons milk

1 tablespoon butter

1 tablespoon sugar

6 cl apple juice
So wird´s gemacht
1. Wash and de-core the apples and cut their skin several times lengthways.
2. For the filling, roast the almonds in a pan and mix them with the sugar, vanilla sugar, cinnamon, lemon zest, lemon juice and milk. Pour the mixture into a piping bag and fill the apples to about 1 cm above their rims.
3. Coat the apples with melted butter and sprinkle them with sugar. Place the apples in an ovenproof dish and add apple juice so that the apples are sitting in 0.5 cm of liquid. Bake for 20 minutes at 220°C.